Sometimes it is difficult to choose between the soothing beauty of nature and the advantages of the big city. That is why we decided to build the new Brâník campus in the magical natural location of Brâník in Prague, which provides both. Bydleni Brâník is a new residential area that offers 140 apartments in apartment buildings that have a maximum of 5 floors and each of them is equipped with a balcony or terrace. The unique housing is complemented by 15 terraced family houses, which are especially suitable for families with children. And because we know that a family needs to grow together and not be limited by anything, we have offered families generous living spaces, as well as large south-facing gardens that offer peace and respite from the hustle and bustle of the big city.
| | |
| --- | --- |
| Price | 3,9 – 13,0 mil. Kč with VAT |
| Type | Flats and houses |
| Living space | 31,3 – 119,9 m² |
| Disposition | 1+kk – 6+kk |
| Location | Prague 4-Braník |
| Moving in | 1Q 2022 |
The unique location of Prague's Braník goes far beyond "mere" urban housing. Although Braník is almost in the heart of Prague, it is born for movement, as well as for captivating walks in the quiet and beautiful nature near the Vltava.
The project offers a whole range of advantages – for example, triple-glazed windows, comprehensively designed apartment layouts or even underfloor heating in apartments. Parking is provided in underground garages or directly on the surface. An even higher quality of living will be provided by family houses with larger than standard gardens, which are oriented in a southerly direction. Active families will especially appreciate the layout of apartments and houses here.
The architecture of the Brâník Housing project comes from the QARTA studio.
www.bydleni-branik.cz
Why Brâník?
Braník has a captivating atmosphere of the city and nature. What else can catch your attention about living in Brâník?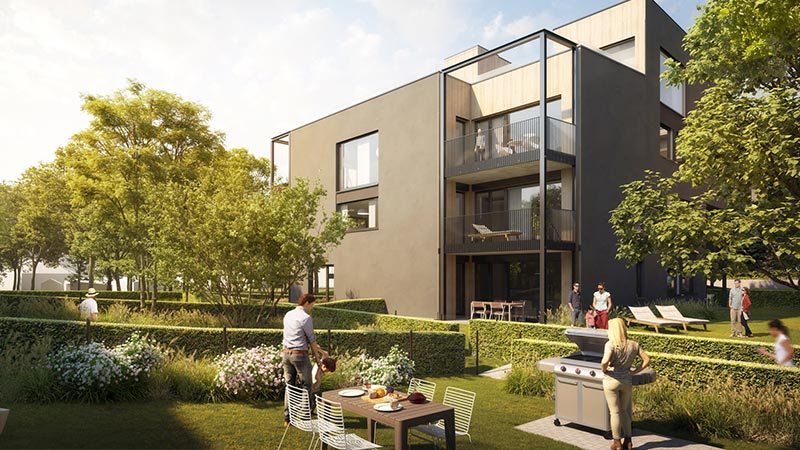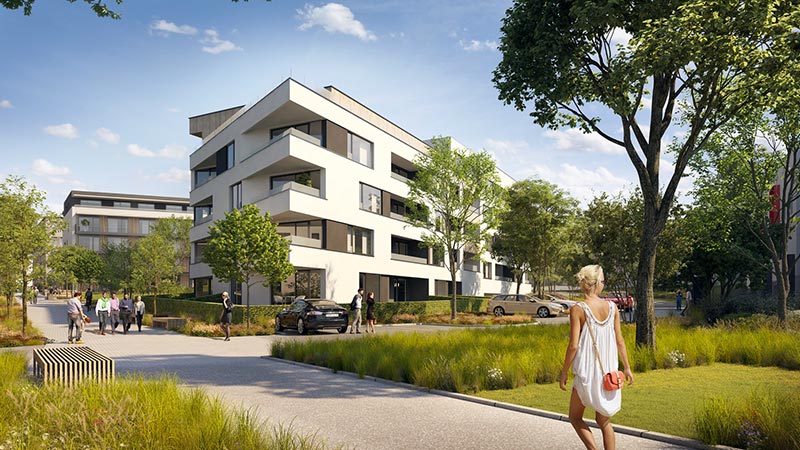 Gardens and more gardens
Sometimes it's so nice to hide away from the hustle and bustle of the city. The rich gardens bathed in the southern sun directly encourage relaxation and peace in privacy. However, the Brâník site is surrounded by abundant greenery, so even in the middle of the city you can feel like you're in a garden or park.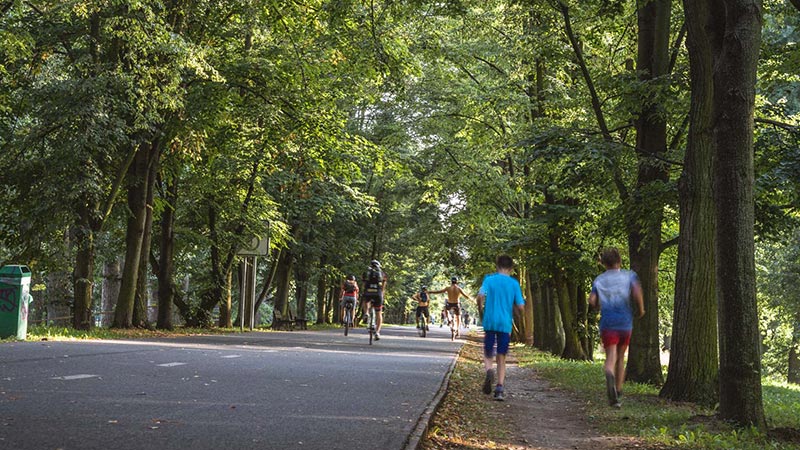 Beautiful nature in the middle of the city
Braník has a Dutch flair. Just a few minutes from the center, you will be captivated by the beautiful nature and the unique atmosphere of the river coast, which invites you to take a peaceful, joyful or maybe a little dreamy walk. And those who prefer movement can put on running shoes or roller skates or get on a bike and forget the world on the most beautiful route in Prague.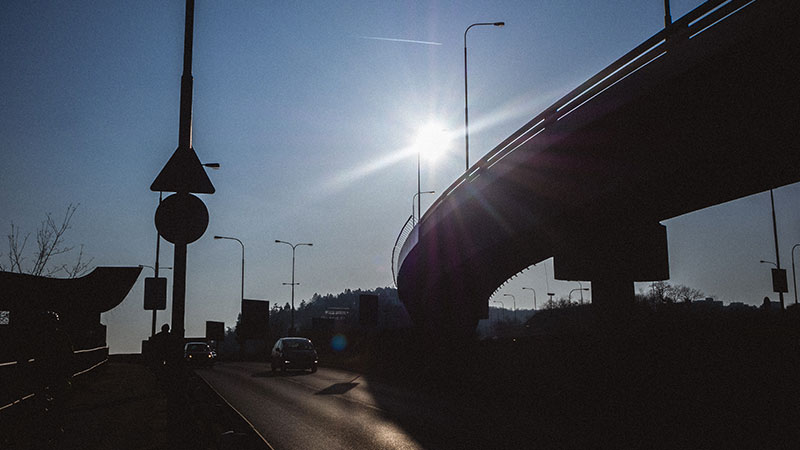 Only a few minutes to the center of Praguey
In Podolí in 5 minutes and on Karlovo náměstí in 17. The Branické náměstí public transport stop is also right next to the new campus. And if you want to leave Prague behind and go to a cottage or a weekend in nature, the Jižní Spojka is just around the corner. In short, Braník has one of the best transport connections in Prague.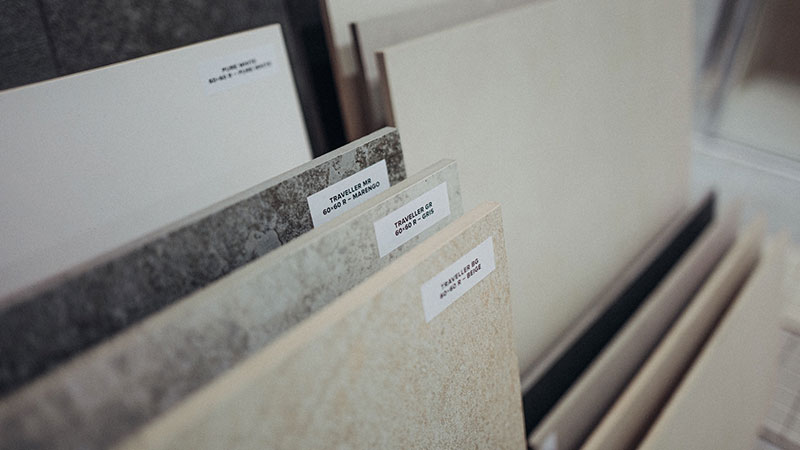 Superior equipment
Braník housing is generous not only with space and atmosphere, but also with above-standard equipment, such as an air-conditioning unit with recuperation, underfloor heating, preparation for intelligent home control, gypsum plasters, security class 3 entrance doors, interior apartment doors without semi-grooves with an above-standard height of 2100 mm and many another one.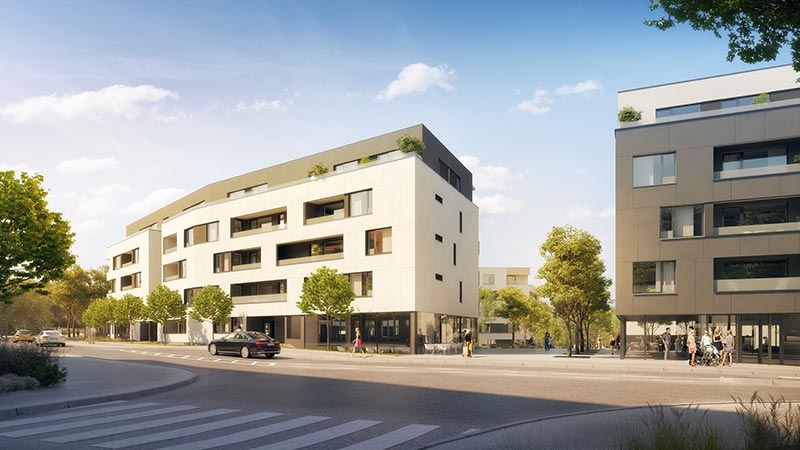 Neighborhood community and belonging
We care about people and places, we respect our neighbors and we care about their opinion. That's why we modified the area project several times precisely according to the comments of our neighbors. Bráník is a place where neighborliness, togetherness and a friendly atmosphere have taken root. A place where you will feel at home.