Homepage
Our activities
2Barevné Letňany
2Barevné Letňany is, as its name suggests, a free continuation of the highly successful housing project Barevný Letňany, within the framework of which three apartment buildings were gradually built between 2008 and 2011, named according to the colors of their facades, Red, Yellow and Blue House.
| | |
| --- | --- |
| Type | Byty |
| Living area | 30 – 110 m² |
| Disposition | 1+kk – 4+kk |
| Location | Prague 13-Lužiny |
| State | Sold out |
The 2Barevné Letňany have woven the color green into their coat of arms and thus meet the demand for ecological living. The new buildings that are currently being built in Letňany will satisfy everyone who likes quality and comfortable living, while at the same time thinking about the future and the environment in which we live.
During the construction of the housing project in Letňany, we focused on modern technologies and trends in housing. In addition to high-quality brick cladding, which is typical for all our buildings, we use high-quality triple-glazed plastic windows during construction, which significantly reduce heat loss and thus save energy for heating apartments.
www.2barevneletnany.cz
Benefits
We present a list of the most fundamental advantages of an apartment building 2Barevné Letňany. There's a lot to choose from!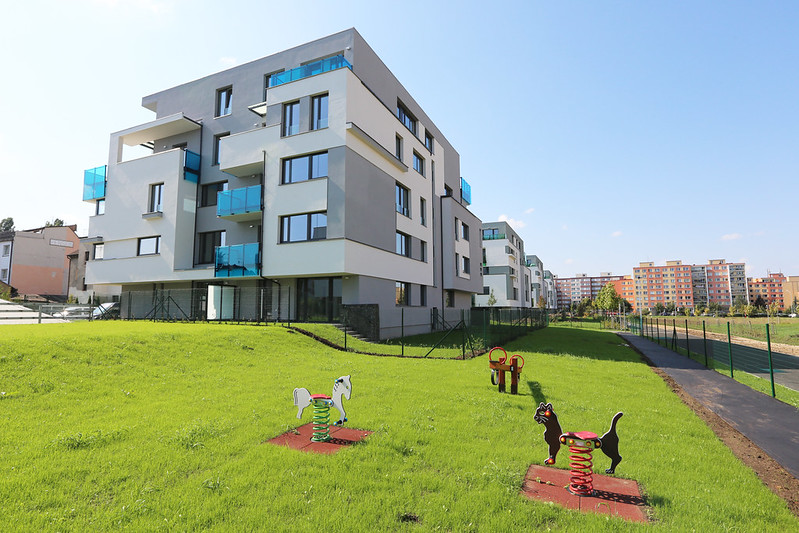 Family living with active living
Thanks to its location, modern yet very pleasant design, consideration of ecological and economical living trends, 2Barevné Letňany is an ideal project for all those who live actively and care about the quality of their living. Families with children will come to their senses, as they will appreciate the specialty of the project – a fenced green zone where children can play at a safe distance from the street. Another advantage is the tranquility that Letňany offers (along with good transport accessibility) and the nearby Letňany forest park.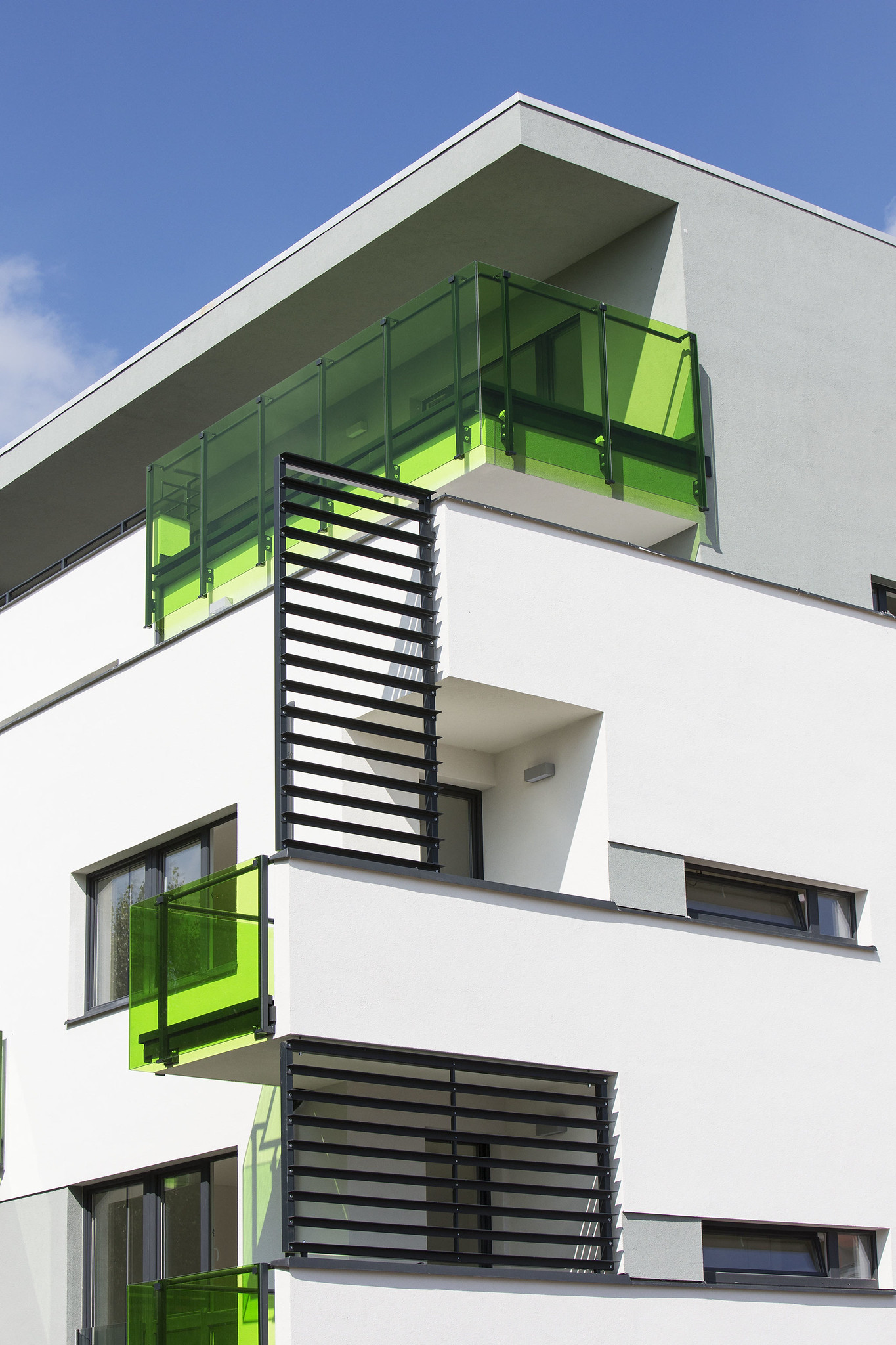 Quality
A basic element of ecological and at the same time high-quality living is a built-in air-conditioning system with powerful recuperation units. Thanks to it, uniform ventilation of all apartments is ensured and thus higher air quality as well as uniform heating of the entire living space. Thanks to recuperation, you use the heat from the discharged "waste" air to heat the fresh air from the exterior, which represents a significant heat saving.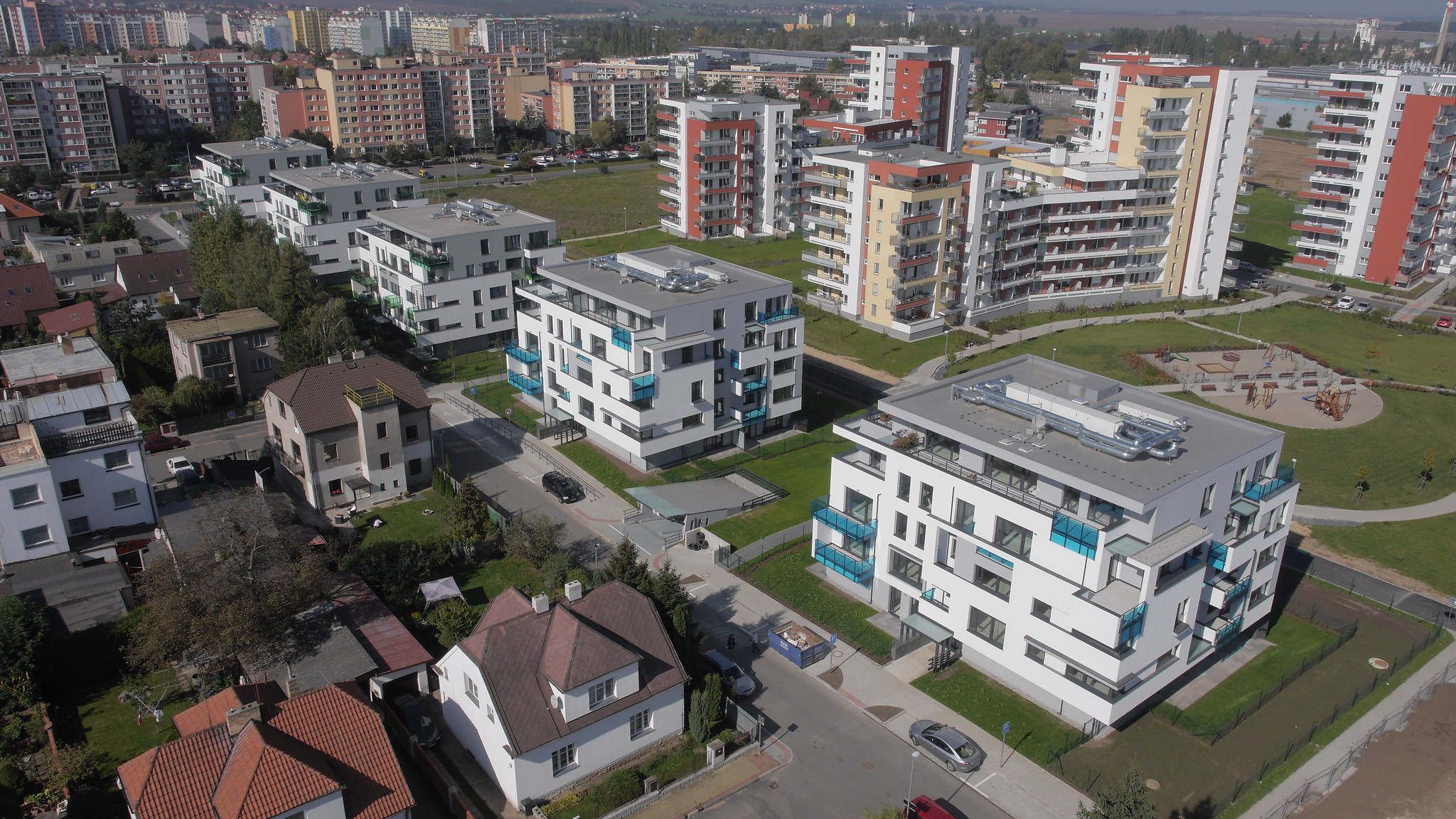 Location
In the immediate vicinity of 2Barevné Letnan there is a forest park with maximum sports use. On the other side, there is a public transport bus stop right next to building A, from which you can get to the metro in 4 minutes. To the center of Prague in twenty minutes.