Paprsek is a multipurpose urban project set in the city atmosphere of Prague's Stodůlky district, and located in the immediate vicinity of the iconic Stodůlky Central Park and the wonderful countryside of the Prokop Valley. Its concept pays tribute to the city atmosphere, life on the sunny side of the city, space and airiness. Through its concept of connecting homes with local services, Paprsek brings the lively and dynamic mood of Manhattan, New York to Stodůlky, Prague.
| | |
| --- | --- |
| Type | Apartments and retail spaces |
| Number of apartments and garages | approx. 271 / 300 |
| Retail area | 2 650 m2 |
| Layout of apartments | studio – 3-bed |
| Location | Prague 13-Stodůlky (Stodůlky Line B metro station) |
| Construction | 33 months |
The new site provides over 270 apartments ranging in size from studio to generous 3-bed, plus 330 parking spaces. Furthermore, the group of six apartment buildings, together forming a clean line of right angles, suitably marks out a natural pedestrian boulevard which brings the playful and lively ambience of contemporary New York streets to Stodůlky's character. Thus a quiet area is created between individual buildings, featuring lush greenery for winding down, meeting up with friends or just for relaxing.
The new Paprsek residential project also includes a commercial parterre for services and stores to feature a number of local authentic bistros, cafés, shops and services, forming a feeling of unique intimacy within a modern city atmosphere.
The Paprsek multipurpose building brings the concept of homes belonging to their place, building on the typical urban atmosphere, and developing its story towards a modern and communal life in which people have everything they need in their immediate vicinity. This is enhanced by the Stodůlky neighbourhood, which has some of the best community amenities amongst all of Prague's districts, and which has great connections via the metro. Furthermore, in the immediate vicinity of the new site is the iconic Central Park, which offers an inexhaustible number of opportunities for active leisure time enjoyment, as well as two of Prague's most beautiful natural sites, perfect for romantic walks.
www.paprsek-stodulky.cz
Aktuální stav projektu
PLANNING DECISION
SALE STARTS
CONSTRUCTION STARTS
STRUCTURAL WORK
INTERIOR PLASTER
OCCUPANCY PERMIT
OCCUPATION
Exceptional Paprsek
Paprsek, celebrating urbanism in all its forms. What aspect of Paprsek appeals to you?
Timeless home concept
Paprsek is more than just a "living space". The quality and design of our apartments build on the high standard of Trigema's previous projects, which has been improved in a number of new aspects, such as underfloor heating, smart apartment controls, heat recovery, some apartments are also ready for air-conditioning, triple glazing and premium bathroom facilities, including a wellness bathroom.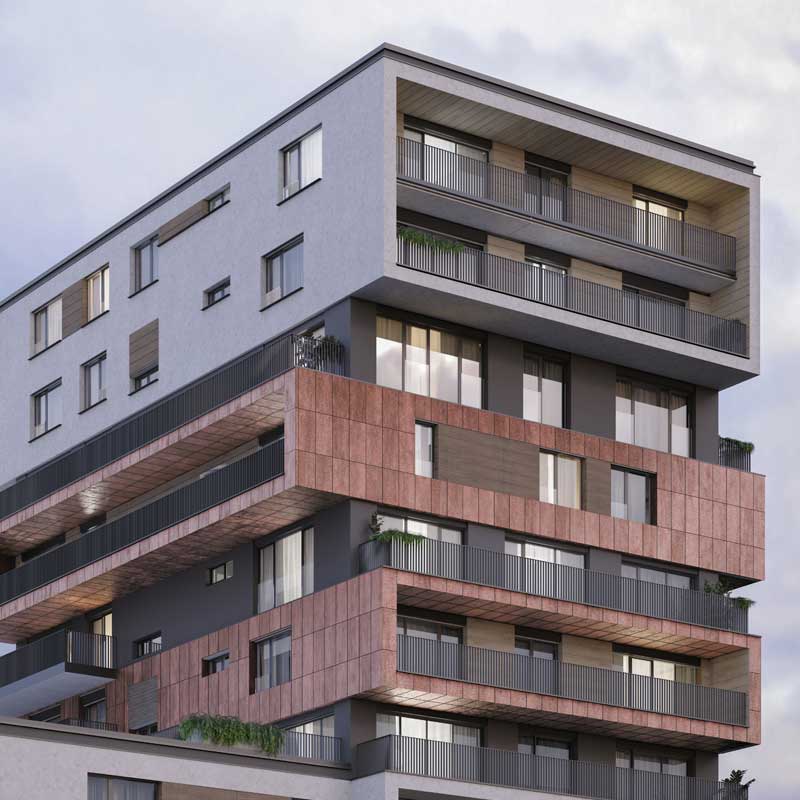 Architecture which develops the urban story
The new Paprsek site builds on the concept of architect Ivo Oberstein's famous original architectural design for Jihozápadní město, bringing space, lightness and sun rays to the urban neighbourhood. The group of six apartment buildings, together forming a clean line of right angles, suitably marks out a natural pedestrian boulevard which brings the playful and lively ambience of contemporary New York streets to the neighbourhood's character.
City life, with everything you need
Through its parterre, which is the heart of the entire site, Paprsek connects homes with services. The modern ground-floor parterre features a supermarket and small local stores and services such as hairdressers, restaurants, surgeries, pharmacies, etc., plus local cafés and bistros. The entire commercial parterre evokes a subtle urban atmosphere, for which cleanliness and quality are typical, as well as simplicity and tidiness, combined with the functionality of the entire surrounding space.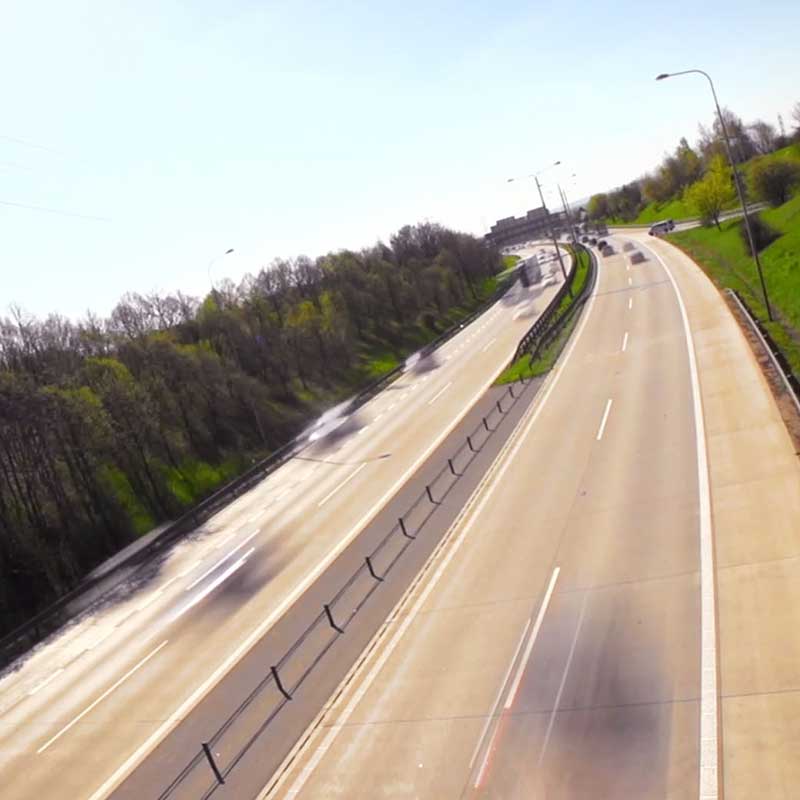 Transport connections
Thanks its direct connection to the metro, the new site is easy to get to. In just a few minutes you can get to the city centre or to the shopping and entertainment zone at Zličín. By bike or on foot, you can get to Central Park in a few minutes, and you can also take a relaxing walk to Prokop Valley. By car, a great advantage is the easy connection to the Prague Ringroad.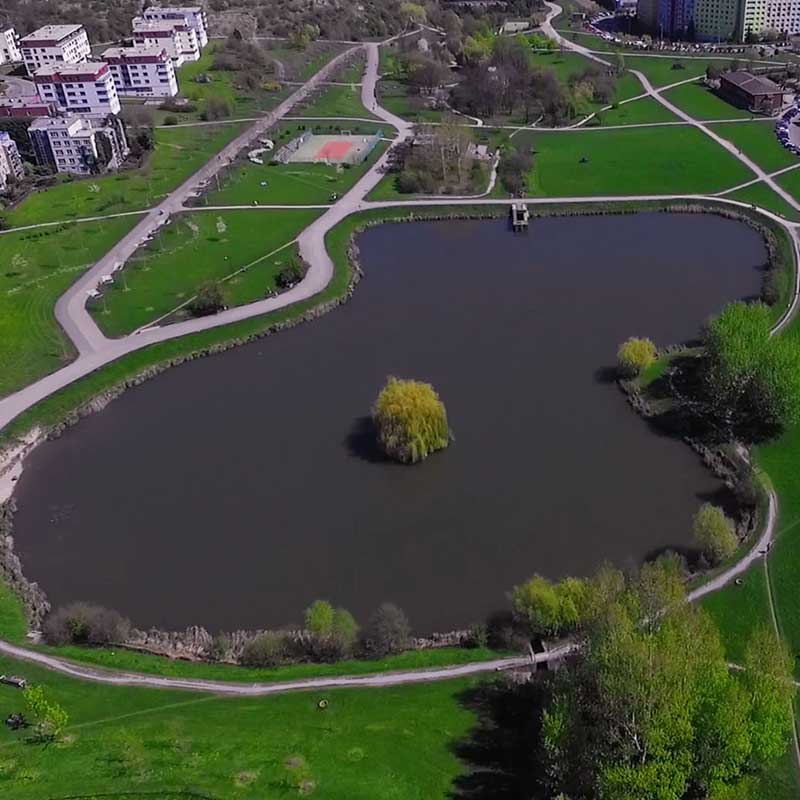 The advantages of the city a stone's throw from beautiful countryside
Stodůlky is a district with some of the best community amenities in Prague. Not only are there a number of schools, preschools and modern and updated playgrounds within walking distance of Paprsek, but there are also supermarkets, lots of restaurants and cafés, pharmacies, a post office, two polyclinics and a large number of places for active enjoyment of your leisure time, for exercising and for relaxation. In the immediate vicinity of Paprsek, there are also two of Prague's most beautiful natural sites – the Prokop and Dalej Valleys, ideal for taking a break from the city.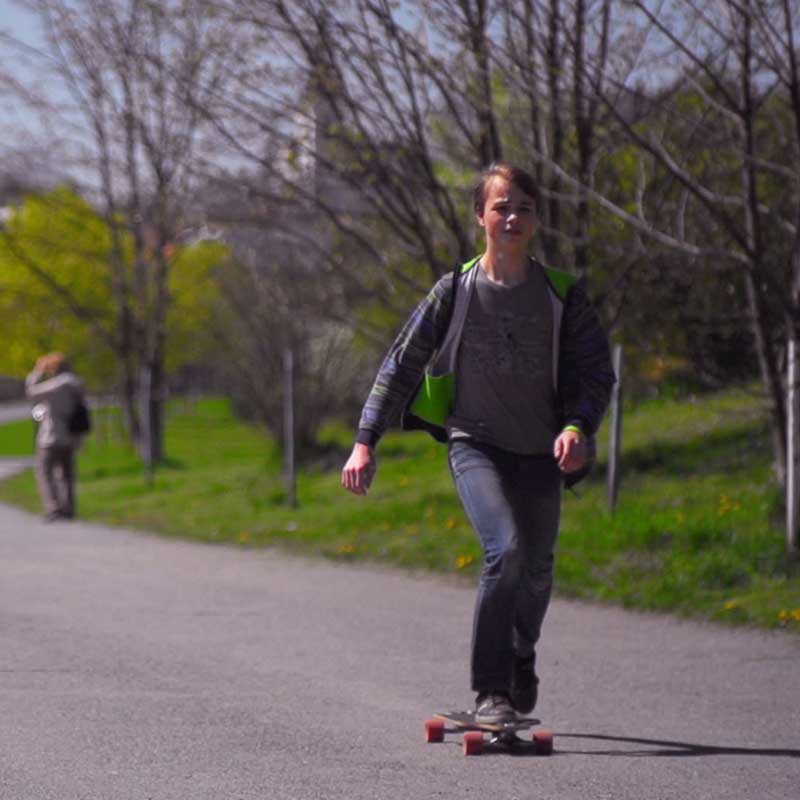 Iconic Central Park
This expansive almost 40-hectare park with two ponds is a place which everyone will surely fall in love with. This generous natural park is a place for meeting people, for exercising, walking, spending your leisure time, for enjoying a picnic or barbecue with friends, and also for trips and spending your leisure time with your kids. Besides the urban ambience, the sophisticated concept and the discrete street art, Stodůlky's Central Park transforms the district into an area resplendent with the playful and lively atmosphere of Manhattan, New York.