Sunny vineyard slopes, the scent of ripe fruit, and the sparkling, inspirational taste of Moravian grapes from the foothills of the White Carpathians. This is our Dog in Dock winery.
We're a young winery in Moravian Slovakia, a region renowned for wine and sun. We're based in Veselí nad Moravou, right beside the Baťa Canal, one of the most beautiful Moravian tourist destinations. The story of our wine comes from a long-standing Moravian winemaking tradition, and the wines from our winery have an exceptional southern character thanks to our vineyards in the foothills of the White Carpathians.
For us, wine production is a passion and an everyday joy. We pay close attention to absolute quality, the selected harmony of flavours, and the sparkliness that makes wine drinking an inspirational experience. Our philosophy is wine production in harmony with nature, which is why we use the latest technologies, which are as gentle as possible on the grapes.
www.dogindock.com/en/
Our wines
Exclusive
Wines from the best years,
aged at least 16 months in acacia or oak barrels. Fermentation takes place spontaneously, using the grapes' own yeasts which are already present in them in the vineyard.
View
Premium
Pure harmonious wines,
suitable for festive occasions.
Wines from the Premium range have aged at least 12 months in 3,000 litre acacia or oak barrels.
Visit
Standard
Fresh, pleasant and harmonious wines with a varietal character. Wines from the Standard ranges are predominantly dry, and in rare cases semi-dry. We process them using the reductive method, with the help of noble yeasts.
Find out more
Winery project: the taste of wine tourism
Our own vineyards, carefully selected and lovingly picked grapes, excellent wine, wonderful accommodation and top-class services. It has long been our dream to have our own winery project, and we're glad that, step by step, it's becoming reality. Our goal is to produce delicious natural wine which continues the ancient Moravian winemaking tradition. In our winery, which is currently based in Boršice and is waiting for its new form in Veselí nad Moravou, we pick the grapes manually and then process them using a very gentle method, without using pumps. Fermentation takes place in stainless steel tanks, and selected wines are subsequently aged in wooden barrels, which give them a unique aroma and flavour.
We focus on wine production from typical varieties suitable for the Moravian Slovakia region, i.e. mainly the Burgundy varieties of Chardonnay, Pinot Blanc and Pinot Gris, as well as Riesling. In our range you'll find mostly white wines, but we're also proud of our rosé and cuvée, and the red wines which we bottle after at least 2 years of lying in barrels. We supply wines to restaurants, hotels and wine shops, and you too can taste the delicious wines from Dog in Dock in our e-shop. Our goal is to build a modern winery, which will combine educational, promotional and tasting programmes with hiking and family experiences.
Current status of the project
PLANNING DECISION
CONSTRUCTION STARTS
STRUCTURAL WORK
INTERIOR PLASTER
OCCUPANCY PERMIT
STARTING OPERATION
Experiential winemaking
Wine is an inspirational experience in itself. What else is worthy of attention in the Dog in Dock winery?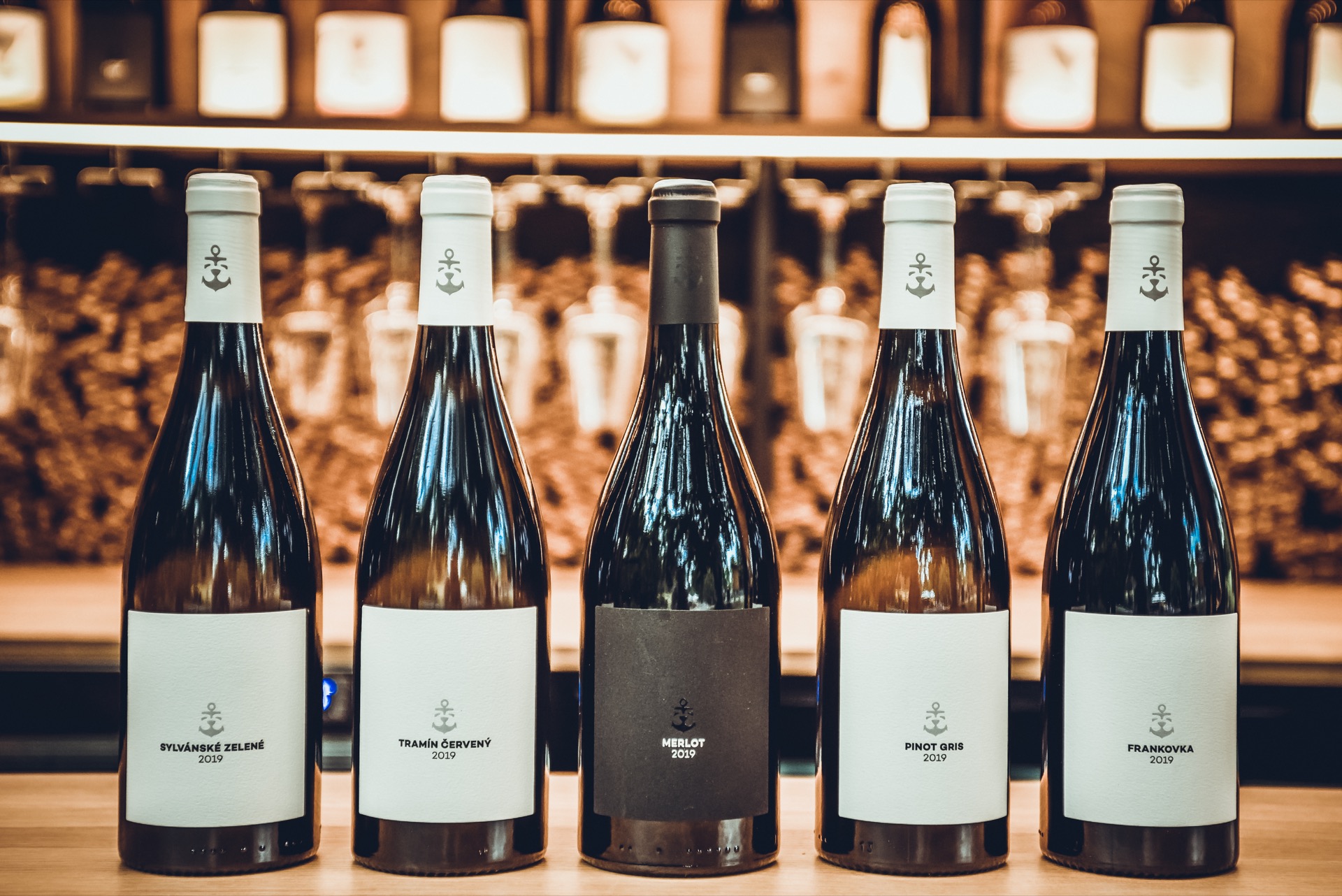 A delicious taste that has been awarded prizes
Even though we're a young winery, our wines have succeeded in several renowned competitions. We won two gold medals in 2020 at the King of Wines competition, where the jury was impressed by our Sauvignon Blanc (2019) and Will cuvée (2019). A similar result awaited our winery in the National Wine Competition, where our Zweigeltrebe rosé (2019) and Pinot Blanc (2019) were awarded prizes. Our Chardonnay (2019) won the gold medal at the Prague Wine Trophy competition, and our Frankovka (2019) earned the respected title Wine of the South Moravian Region 2020.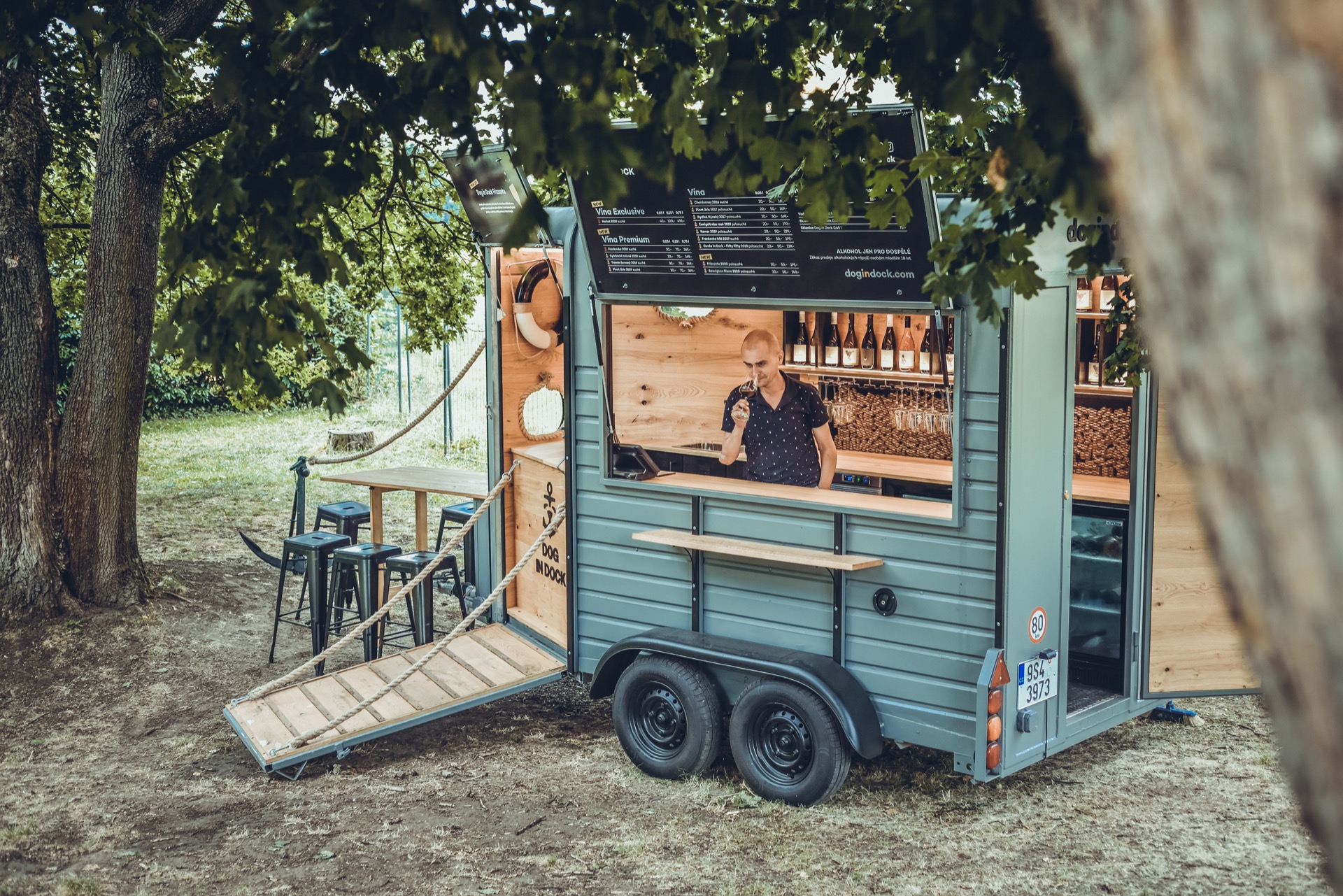 A sommelier for a few moments
From May to September every year, tastings of our complete range of wines take place in the winery complex in Veselí nad Moravou. Come and savour delicious wine in the beautiful sunny atmosphere of South Moravia. In addition to the tasting itself, by agreement you can also enjoy a tour, or a guided tasting with explanations, in our current establishment in Boršice u Blatnice.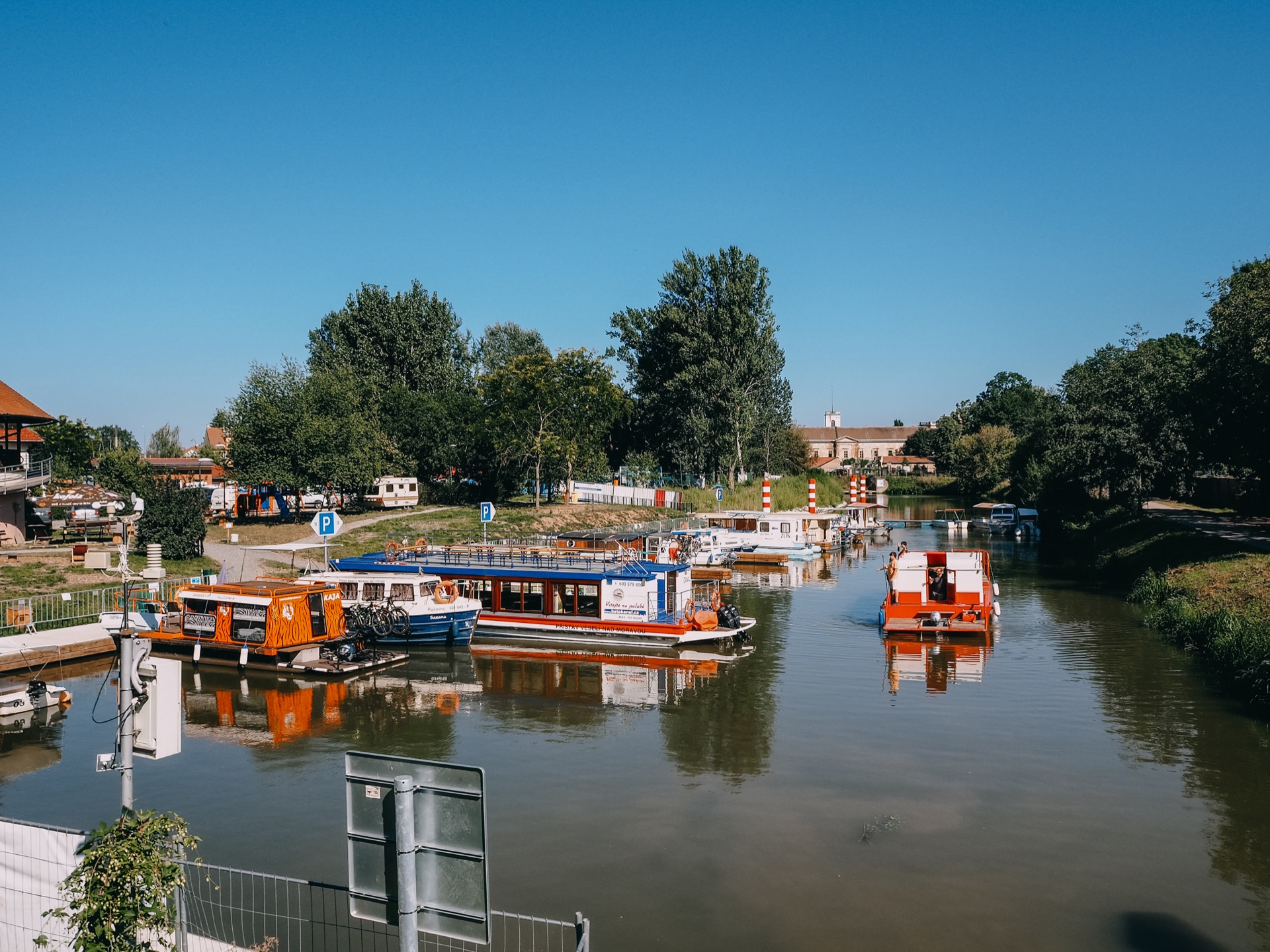 Travel with wine
The Dog in Dock winery complex is located right beside a dock on the Baťa Canal, one of the most sought-after tourist areas in South Moravia, and is connected to the Moravian wine trail, which will take you through a picturesque landscape of vineyards, from ancient Znojmo to the Moravian Slovakian metropolis of Uherské Hradiště. You can also combine wine tourism with a boat ride along the Baťa Canal, wandering around local monuments, or a fascinating visit to Moravian Slovakian festivities with folk costumes.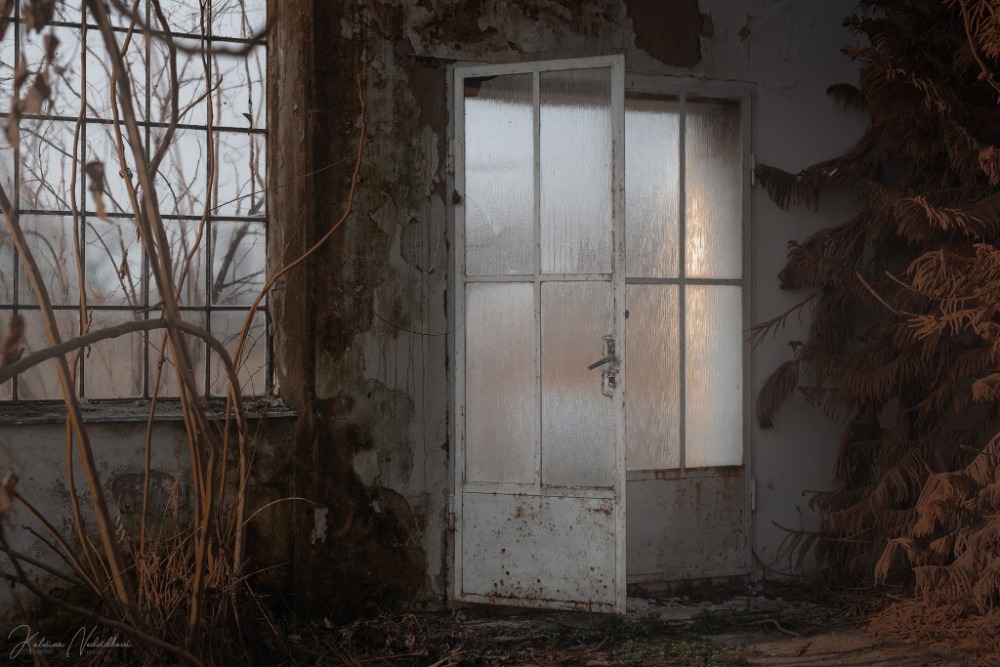 The genius loci of the original orangery
Our winery is inextricably linked with Veselí Castle, and especially the unique atmosphere of the original castle orangery. It's the heart of the newly emerging cultural-educational winery complex. We're currently producing wine in a premises in nearby Boršice u Blatnice, but the complex already includes a young vineyard, through which you can stroll in the summer with a glass of wine and enjoy the calming atmosphere of the surrounding nature.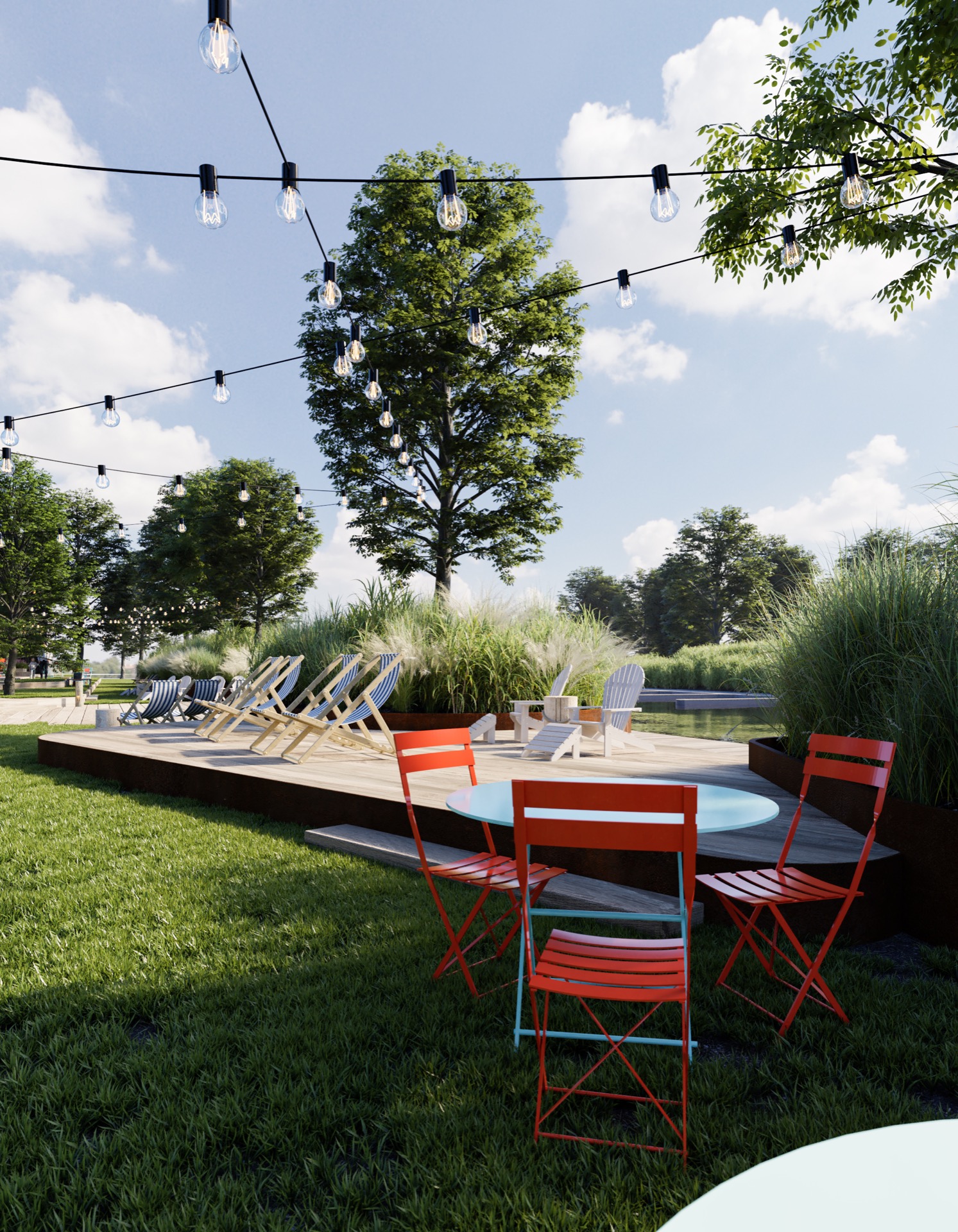 Winemaking means culture and education
We like to consider things from multiple perspectives. That's why we decided to approach our winery project broadly: our new complex in Veselí will not only become a tourist and family recreation centre, ideal for meditation and discovering sunny Moravia - in the Veselí winery, we also want to build a modern cultural-educational complex, which will combine playful educational, promotional and tasting programmes with civic amenities for leisure use.