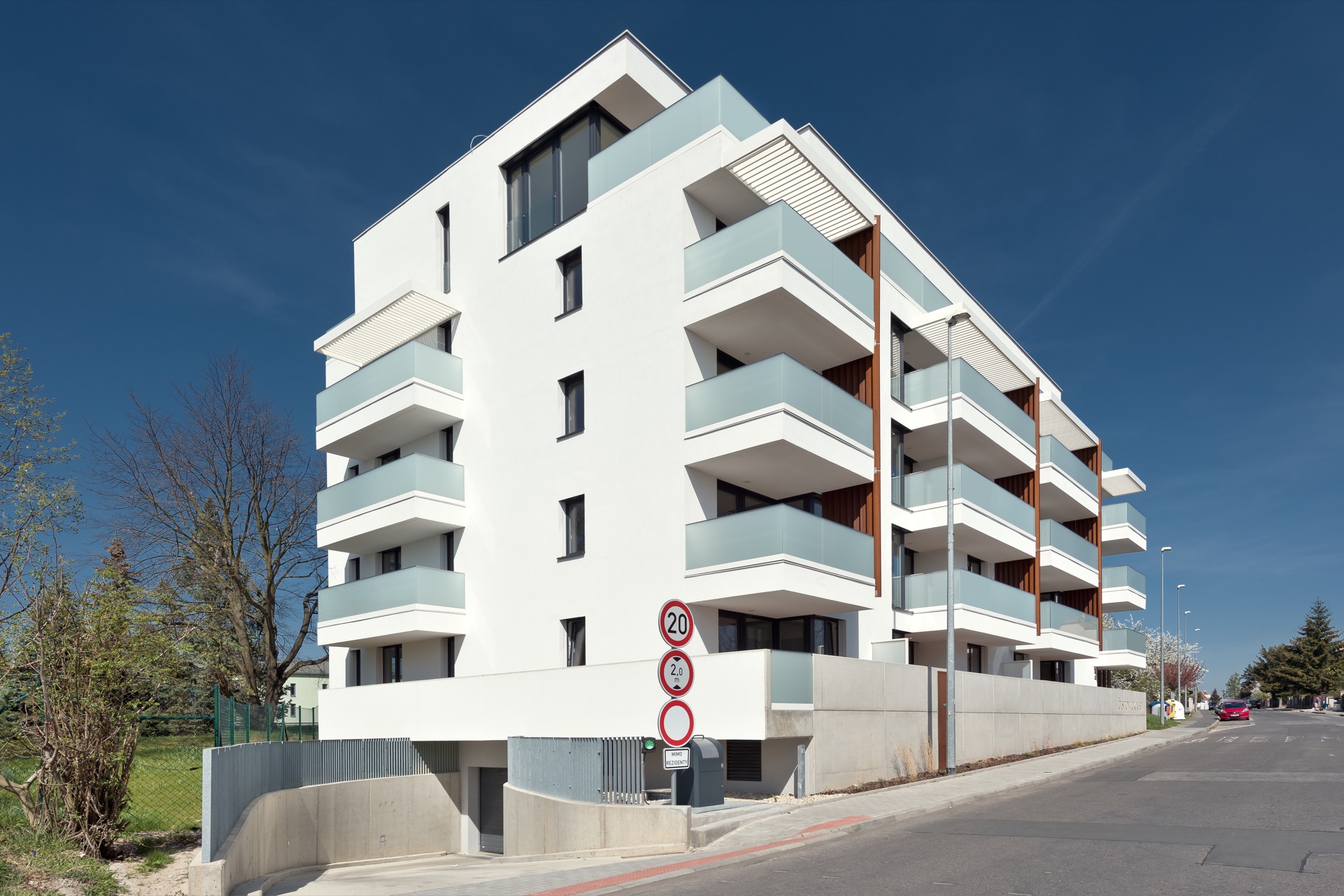 Projekt CHYTRÉ BYDLENÍ CSV@Řepy společnosti Trigema byl odbornou porotou nominován do soutěže o titul Best of Realty – Nejlepší z realit v kategorii Rezidenční projekty. Slavnostní vyhlášení výsledků proběhne v prostorech Kongresového centra ČNB ve středu 14. listopadu.
Stavba pětipodlažního bytového domu CSV@Řepy byla dokončena vloni na podzim. Za celkový architektonický koncept byla odpovědná architektonická kancelář ADNS. Kombinace bílé fasády s balkónovým zábradlím a využitím materiálu Corten na domě vytváří dojem minimalismu. Všech 24 jednotek, které jsou ve velikosti od 1+kk do 3+kk, je v úrovni Chytré bydlení Premium. Díky tomu je například v každém bytu dřevěná podlaha a vnitřní podlahové vytápění. Nechybí ani velká posuvná francouzská okna a prosklené balkóny, jež v nejvyšších podlažích nahrazují velké rozhlehlé terasy. Součástí vybavení je dále také technologie inteligentního ovládání bytu. "Bytový dům v Čistovické ulici je prvním příkladem toho, kdy byty prodáváme až po dokončení celé stavby. Zájemci o bydlení zde oceňují nejen kvalitu stavby, ale i prvotřídní práci architektů a designérů," říká Marcel Soural, předseda představenstva společnosti Trigema.

Soutěž Best of Realty – Nejlepší z realit se považuje za jednu z nejprestižnějších ve svém oboru. Koná se pod záštitou Asociace pro rozvoj trhu nemovitostí sdružující nejvýznamnější osobnosti české developerské scény. O výsledcích rozhoduje odborná porota, složená z předních expertů z oboru.
UP