Homepage
Our activities
BLV@Horní Měcholupy
Prague 15 is changing for the better. Another piece of evidence is the transformation of the existing boiler house, which is located near Bolevecká Street, into a place full of life and greenery. While in the past the boiler house haunted the neighborhood of everyone who lives here, the entire location will be transformed beyond recognition. Finally, the residential character of this place will be preserved, without the surrounding villas and other developments being disturbed by the operation of the unsightly building that stood there for many years.
| | |
| --- | --- |
| Type | Flats |
| Living area | 30 – 110 m² |
| Disposition | 1+kk – 4+kk |
| Location | Prague 13-Lužiny |
| State | Sold out |
BLV@Horní Měcholupy is a new apartment building in a stylish orange-gray coat, which is based on the concept of the company Trigema. Měcholupy is no longer the outskirts of Prague. It is an integral part of the capital city, where there is a variety of buildings - villas, apartments and panel houses. The entire area has a direct connection to the City Ring Road.
Everyone will find their place here! Whether singles or young families with children, middle-aged and elderly people. Everyone is offered a rich spectrum of apartment sizes and equipment, which complement terraces, balconies or loggias.
www.blv-byty.cz
Benefits
We present a list of the most fundamental advantages of an apartment building BLV@Horní Měcholupy. There's a lot to choose from!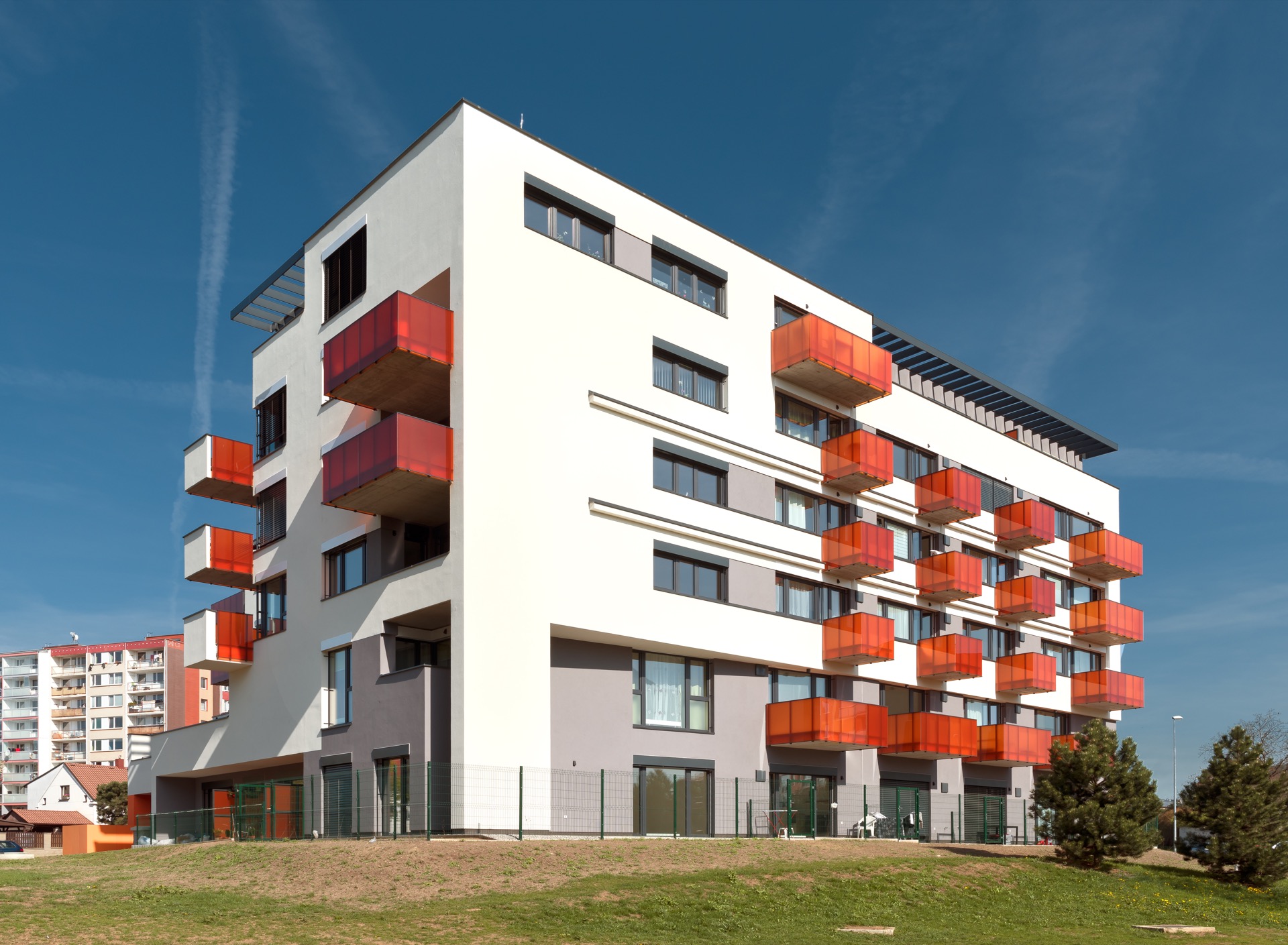 Pleasant place with complete equipment
What else does the Horní Měcholupy area offer? The post office is just a few steps away from the apartment building. There are also several playgrounds nearby. Kindergartens and elementary schools and the adjacent sports grounds can be reached within eight minutes by leisurely walking. Supermarkets and restaurants are within five minutes from here. And if you want to buy in bulk, there is nothing easier than going to the nearby shopping area in Štěrboholy.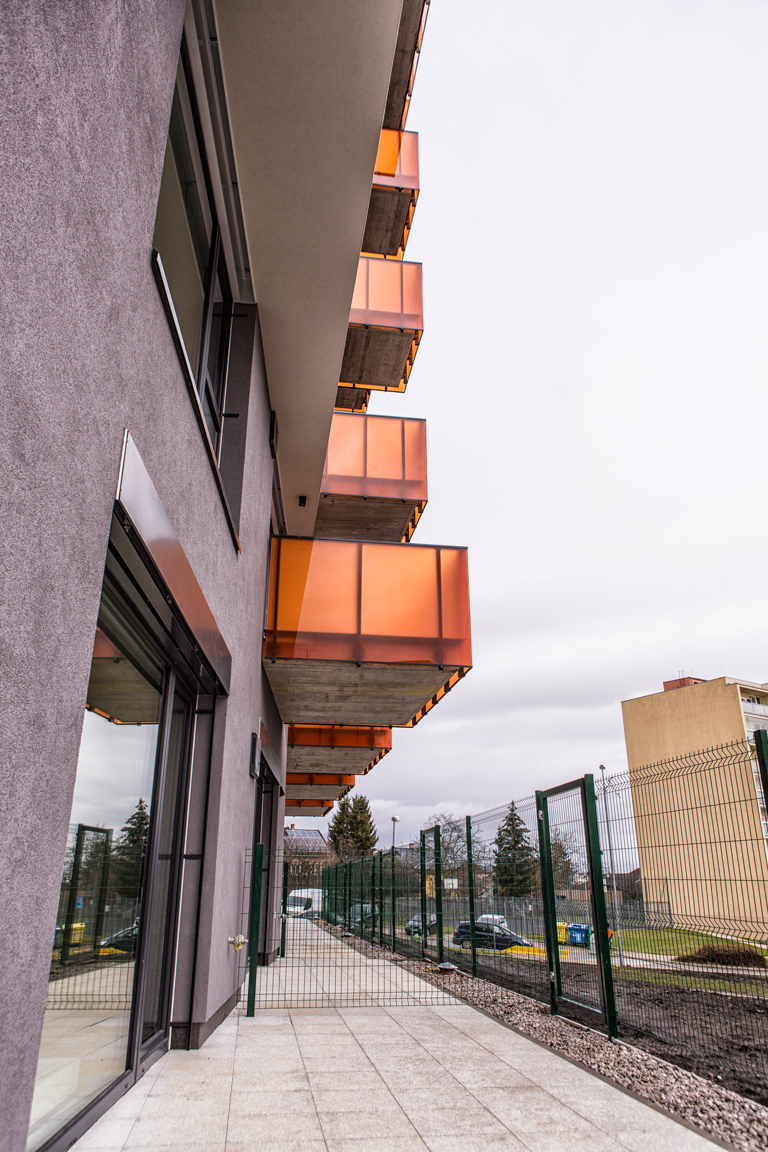 Space for family living
Architect Daniel Smitka, in cooperation with the Trigema company, developed a project proposal that will best suit the family's housing needs in the given location. The result should be a model of an apartment building suitable for urban living. All the benefits of the apartments within the project will be best appreciated by those who will actually live in them. Outside of private life, it will be possible to use the semi-public terraced spaces on the 2nd second floor above ground.

Intelligent apartment control
Imagine being able to control your home easily from anywhere in the world. That you don't spend on unnecessary heating when no one is home, and you still return to a pleasantly warm environment. In the summer heat, you will have a ventilated apartment before you even enter it. In the BLV@Horní Měcholupy project, preparations for intelligent control of the apartment will be implemented within each apartment, and it will be up to you whether you use this modern convenience or not.