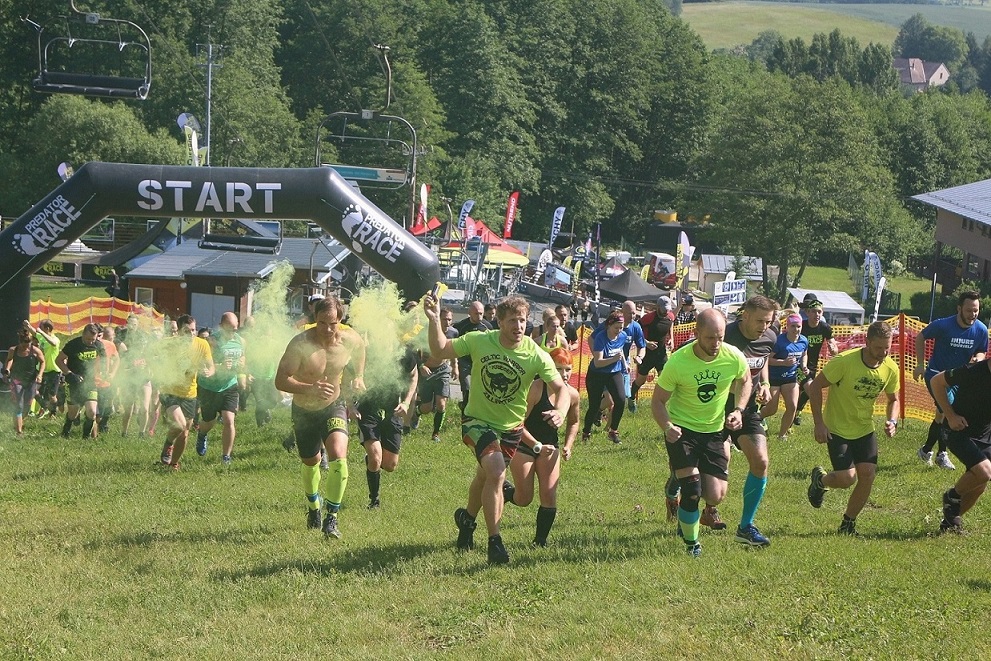 Areál Monínec najdete na Javorové skále 70 km jižně od Prahy na pomezí Středočeského a Jihočeského kraje nedaleko města Sedlec-Prčice. Monínec leží v srdci České Sibiře a Českého Meránu a je proto ideálním stanovištěm pro výlety s přáteli či rodinou. Široká síť cyklostezek procházející touto lokalitou činí z Monínce ideální místo pro cykloturistiku. Pro vášnivé bikery je zde bike park. Na své si přijdou i milovníci golfu. Monínec s.r.o je člen koncernu Trigema a.s.
Monínec se tento víkend 11. a 12. května stane jedním ze tří míst, kam se sjedou tisíce amatérských i profesionálních účastníků, aby v rámci nejextrémnějších závodů Predator Race běželi 5, 10 nebo 15 kilometrů a zdolávali připravené překážky. K dalším místům, kde letos Predator Master Weekend proběhne, patří již pouze rakouský alpský Neukirchen a slovenské Fačkovské sedlo.
"Očekáváme opět vysokou účast návštěvníků, kteří budou okolo tratě fandit a především pak samotných závodníků. Od sobotního rána bude vše kompletně připraveno. K dispozici bude stanové městečko, rozcvičovací zóna i lékařská služba," vysvětluje Jaroslav Krejčí ml., výkonný ředitel areálu.

Sobotní program odstartuje již v 8.00 hodin první vlnou závodu Predator Brutal. Vzhledem k vysokému počtu účastníků poběží ještě druhá vlna, a to v 8.30 hodin. Bude se jednat o závod na 10 kilometrů jak v areálu Monínce, tak v jeho okolí. Na všechny bude přitom čekat 25 překážek - například malé stěny, plazení se pod ostnatým drátem či nošení těžkého břemene. Predator Dril, jenž bude na 5 kilometrů a bude mít 20 překážek, bude zahájen ten samý den v 15.00 hodin. Druhá vlna vyběhne jen o půl hodinu později.

Nedělní program v 9.00 zahájí první vlna a v 9.30 hodin druhá vlna závodu Predator Masakr. To je současně nejnáročnější soutěž víkendu. Běží se na 15 kilometrů a musí se přitom zdolat 30 překážek.

Kromě dospělých bude letošní Predator Race na Monínci připravený rovněž pro děti a mládež. Běžet se bude 700 a více metrů, překážek bude vždy minimálně 7. V neděli 12. května tak budou moci odstartovat ti nejmenší ve věku 4 až 5 let už v 9.10. Nejstarší věkovou kategorií bude v rámci Predator Junior závod 12ti a 13tiletých. 

Díky zařazení moníneckého závodu do série Master weekendů budou moci ti nejlepší získat medaili Master of Predator. Další z těchto závodů se bude organizovat 8. a 9. června v rakouském Neukirchenu a 14. a 15. září ve slovenském Fačkovském sedle.
UP